Using HTML5 Speech Recognition with Pandorabots
The demo uses the Google Speech API. At the time of this writing, not all browsers yet support this HTML5 feature. We have found it works in Google Chrome. Furthermore, we have only tested it successfully with Windows 7.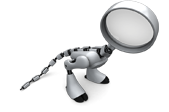 This item seems to be lost now. Let us know if you find it!