Mess with your friend using an AOL Instant Messenger
Here's a fun one; not really a hack, but we suppose it could be used for all sorts of things, like blackmailing your friends and family, or at least embarrassing them. If you and your friends use AIM (AOL Instant Messenger) or iChat you can send an AIM "bot" to go and chat with your pal(s) and then have the conversation emailed back to you. This can be a lot of fun since you can choose the name of the "bot" (like Stacey or Mike), age (as in "17" or "40") and location—the classic "asl" (age, sex, location) you see in those chat rooms no one ever admits to visiting.
| | |
| --- | --- |
| Category : | Articles |
| Year : | 2004 |
| Submitted : | 6th, August 2008 |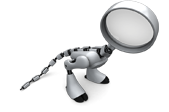 This item seems to be lost now. Let us know if you find it!