'TalkTown' new website launched by NSPCC
People in Kendal are invited to visit TalkTown', a new online town launched today by the NSPCC to help tackle child abuse. TalkTown, which can be visited at www.talktilitstops.org.uk, is a pilot website which is part of the charity's largest ever national call to action, Talk 'til it stops'. It is the first time the Society has used artificial intelligence to help anyone worried that a child is being abused. People can turn to the town's virtual residents for help on what they can do and how they can contribute to ending child cruelty.
| | |
| --- | --- |
| Category : | Articles |
| Year : | 2005 |
| Submitted : | 6th, August 2008 |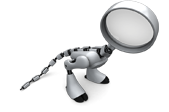 This item seems to be lost now. Let us know if you find it !

Report Broken Link | Contact Webmaster