Talk Bot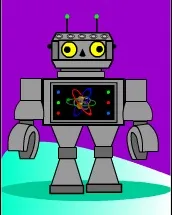 Knows what time it is. Animated little robot and illustrates some answers. Some funny comments come up too. For example I asked "Do you like Alice ?", to which the reply was : "Yes, I like alice . But then again I thought the Porky movies would win an Oscar."
1. Robot - A robot (also called a droid) is a machine - especially one programmable by a computer - capable of carrying out a complex series of actions automatically.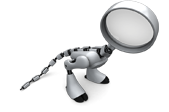 This item seems to be lost now. Let us know if you find it!