Dynomutt Dog Wonder
Dynomutt, Dog Wonder is a 30-minute Saturday morning animated series produced by Hanna-Barbera Productions. The show centers on a Batman-esque super hero, the Blue Falcon, and his assistant, bumbling yet generally effective robot dog Dynomutt, a robotic dog who can produce a seemingly infinite number of mechanical devices from his body. As with many other animated super-heroes of the era, no origins for the characters are ever provided.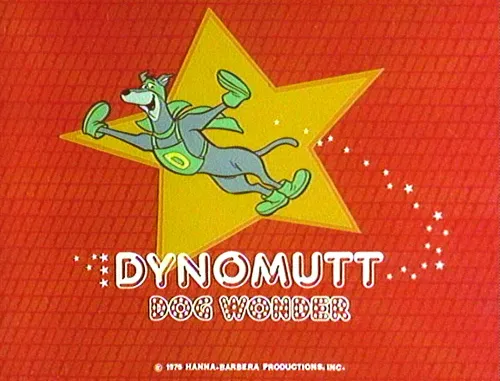 | | |
| --- | --- |
| Category : | Robots on TV |
| Year : | 1976 |
| Submitted : | 6th, August 2008 |
1. Robot - A robot (also called a droid) is a machine - especially one programmable by a computer - capable of carrying out a complex series of actions automatically.
Report Broken Link
This entry uses material from the Wikipedia article about Dynomutt Dog Wonder which is released under the Creative Commons Attribution-Share-Alike License 3.0