Computer babbles like a baby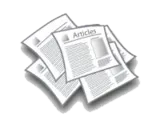 The idea of a child android programmed to love, as in Steven Spielberg's film AI, may seem like pure science fiction. But this may become a reality sooner than we think, according to Jack Dunietz, a hi-tech entrepreneur and president of an Israeli-based company called Artificial Intelligence.
| | |
| --- | --- |
| Category : | Articles |
| Year : | 2002 |
| Submitted : | 6th, August 2008 |
1. Android - An android is a humanoid robot or synthetic organism designed to look and act like a human, especially one with a body having a flesh-like resemblance.
2. Artificial Intelligence - Artificial intelligence (AI) is intelligence demonstrated by machines, as opposed to the natural intelligence displayed by animals and humans.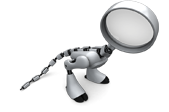 This item seems to be lost now. Let us know if you find it!