RoboCop: The Animated Series
RoboCop: The Animated Series is an American animated series produced in the 1980s by Marvel Productions, and is based on the character and events of the movie RoboCop.
The show made a number of changes to the RoboCop universe to make it more appropriate for younger viewers, including replacing bullets with laser weapons and shifting the series to a more science fiction setting. In this series, RoboCop had a red light in the middle of his visor (which occasionally panned the whole visor).
Based on the original movie, the series features cyborg cop Alex Murphy (RoboCop), who fights to save the city of Old Detroit from assorted rogue elements, and on occasion, fighting to reclaim aspects of his humanity and maintain his usefulness in the eyes of the "Old Man", Chairman of OCP. Many episodes see RoboCop's reputation put to the test or soured by interventions from Dr. McNamara, the creator of ED-260, the upgradable version of the Enforcement Droid Series 209 and the top competitor for the financial backing of OCP. He continually develops other mechanical menaces that threaten RoboCop.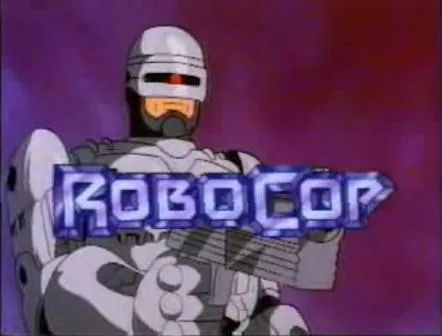 | | |
| --- | --- |
| Category : | Robots on TV |
| Year : | 1988 |
| Submitted : | 6th, August 2008 |
1. Cyborg - A cyborg (short for 'cybernetic organism') is a being with both organic and biomechatronic body parts.
Report Broken Link
This entry uses material from the Wikipedia article about RoboCop: The Animated Series which is released under the Creative Commons Attribution-Share-Alike License 3.0