ReBoot
ReBoot is a Canadian CGI-animated action-adventure television series that originally aired from 1994 to 2001.
The series follows the adventures of a Guardian named Bob and his companions Enzo and Dot Matrix as they work to keep the computer system of Mainframe safe from the viruses known as Megabyte and Hexadecimal. The setting is in the inner world of a computer system known by its inhabitants as Mainframe. It was deliberately chosen due to technological constraints at the time, as the fictional computer world allowed for blocky looking models and mechanical animation.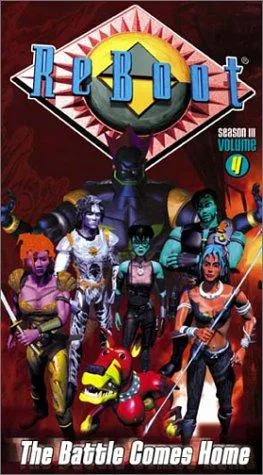 | | |
| --- | --- |
| Category : | Robots on TV |
| Year : | 1994 |
| Submitted : | 6th, August 2008 |
1. CGI - Computer-generated imagery (CGI) is the application of computer graphics to create or contribute to images in art, printed media, video games, films, television programs, shorts, commercials, videos, and simulators.
Report Broken Link
This entry uses material from the Wikipedia article about ReBoot which is released under the Creative Commons Attribution-Share-Alike License 3.0