Just ask Valerie: New roboreceptionist greets visitors at CMU's computer science department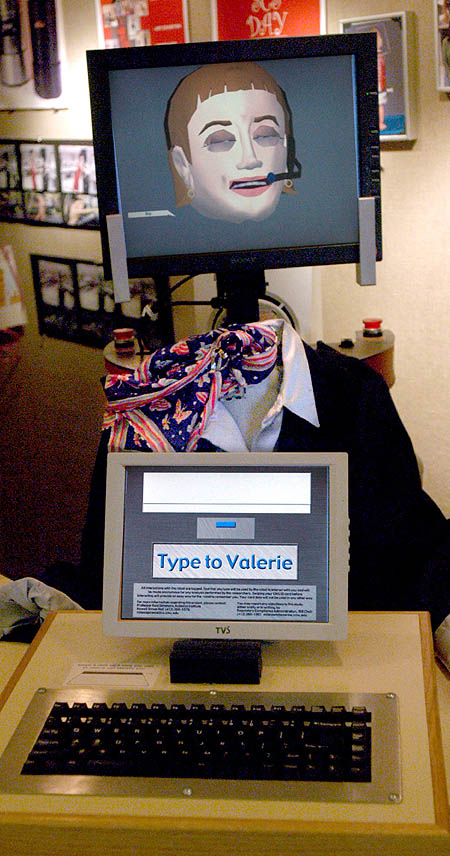 Valerie, the new receptionist at Carnegie Mellon University's computer science department, can give you directions to labs and offices and she can give you an update about the weather. Yawn.
Or she can tell you about her date with a '58 Chevy Impala and complain that "my motherboard says I'm fat." But don't expect any tips about where to find a good pizza -- Valerie is a Robot and robots don't eat.
| | |
| --- | --- |
| Category : | Articles |
| Year : | 2004 |
| Submitted : | 6th, August 2008 |

Report Broken Link | Contact Webmaster