The Big O
(R. Dorothy Wayneright) The Big O is a Japanese anime television series created by designer Keiichi Sato and director Kazuyoshi Katayama for Sunrise. The writing staff was assembled by the series' head writer, Chiaki J. Konaka, who is known for his work on Serial Experiments Lain and Hellsing.
The story takes place forty years after a mysterious occurrence causes the residents of Paradigm City to lose their memories. The series follows Roger Smith, Paradigm City's top Negotiator. He provides this "much needed service" with the help of a robot named R. Dorothy Wayneright and his butler Norman Burg. When the need arises, Roger calls upon Big O, a giant relic from the city's past.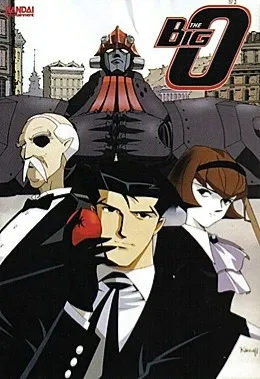 | | |
| --- | --- |
| Category : | Robots on TV |
| Year : | 1999 |
| Submitted : | 6th, August 2008 |
1. Robot - A robot (also called a droid) is a machine - especially one programmable by a computer - capable of carrying out a complex series of actions automatically.
Report Broken Link
This entry uses material from the Wikipedia article about The Big O which is released under the Creative Commons Attribution-Share-Alike License 3.0