Maria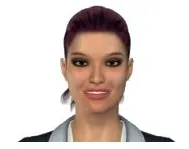 English summary: María is a Spanish spoken friend to chat over Internet while you discover your own personally traits. She has studies of psychology and likes assisting her friends to identify their personally types. She can do that by just chatting about things she likes: movies, music, travels, literature, etc. and also by conducting a "Personality Test" based on C. Jung studies and Myer-Briggs test indicator.

Available at any time and from any place, María is warm and even funny from time to time, being a safe partner to talk to.

Resumen es Castellano: María es una amiga con el cuál puedes conversar en Español, mientras descubres aspectos de tu propia personalidad. Ella tiene estudios de psicología y le gusta asistir a sus amigos a identificar su "Tipo de personalidad", ya sea conversando de temas de su interés: música, cine, viajes, literatura, etc. o bien conduciendo un "Test de personalidad" basado en los estudios de C. Jung y en indicador de Myer-Briggs..

Disponible en todo momento y desde cualquier lugar, María es cálida y a veces hasta divertida, siendo una compañera segura como pocas con la cuál conversar.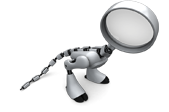 This item seems to be lost now. Let us know if you find it!