Duke To Go Free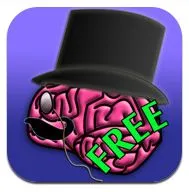 [iTunes app]Do you need some advice? Have you ever needed someone to listen to you? Duke will listen, and respond. Like a madman.
"Artificial... intelligence?" Duke To Go is a raunchy and schizophrenic AI chat bot for the iPhone! Carry on an offline conversation with a disturbed and foul-mouthed
artificial intelligence
that lives inside of your iPhone or iPod Touch.
1. Artificial Intelligence - Artificial intelligence (AI) is intelligence demonstrated by machines, as opposed to the natural intelligence displayed by animals and humans.
Report Broken Link