Chatbot Battles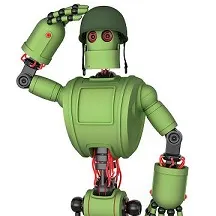 Ladies and gentlemen, grab your ringside seats and welcome to the first ever series of Chatbot Battles. Let's get ready to rumble!

Chatbot owners from all over the world enter their creations for a knockout league to determine the winner. Each competitor must play each other in a league with the top entrants battling out in a one-on-one dual. Last bot standing wins!

Each match sees both chatbots either being asked the same 5 questions or having a free flowing conversation for 5 minutes. The winner is decided from their responses.
Report Broken Link