Akiba robot.
The amazingly realistic female
android
, named Actroid DER 2, was demonstrated at the AKIBA
Robot
Festival here in the Akihabara district of Tokyo.
Philip K. Dick asked, "Do androids dream of electric sheep?" Now, decades later, we still don't have a definitive answer to his query, though we may find out sooner than anyone thinks. Although they haven't been combined into a complete, fully functional android yet, all of the required pieces seem to be coming together in an amazingly realistic fashion.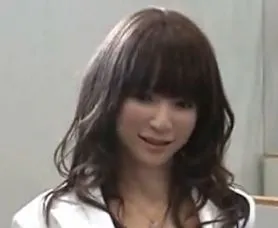 | | |
| --- | --- |
| Category : | Video |
| Submitted : | 2nd, July 2012 |
1. Android - An android is a humanoid robot or synthetic organism designed to look and act like a human, especially one with a body having a flesh-like resemblance.
2. Robot - A robot (also called a droid) is a machine - especially one programmable by a computer - capable of carrying out a complex series of actions automatically.
Report Broken Link