Ghost in the Shell
Ghost in the Shell is an upcoming American science fiction action film directed by Rupert Sanders and written by Jonathan Herman and Jamie Moss, based on the Japanese
manga
of the same name by Masamune Shirow. The film stars Scarlett Johansson, Pilou Asbæk, Takeshi Kitano, Juliette Binoche, and Michael Pitt. It will be released on March 31, 2017 in 2D, 3D and
IMAX 3D
.
Cyborg
counter-cyberterrorist field commander The Major (Scarlett Johansson), and her task force Section 9 thwart cyber criminals and hackers. Now, they must face a new enemy who will stop at nothing to sabotage Hanka Robotic's
artificial intelligence
technology.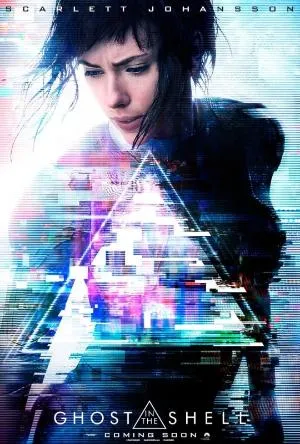 1. Manga - Manga are comics created in Japan or by creators in the Japanese language, conforming to a style developed in Japan in the late 19th century. They have a long and complex pre-history in earlier Japanese art.
2. IMAX 3D - To create the illusion of depth, the IMAX 3D process uses two separate camera lenses that represent the left and right eyes.
3. Cyborg - A cyborg (short for 'cybernetic organism') is a being with both organic and biomechatronic body parts.
4. Artificial Intelligence - Artificial intelligence (AI) is intelligence demonstrated by machines, as opposed to the natural intelligence displayed by animals and humans.
Report Broken Link
This entry uses material from the Wikipedia article about Ghost in the Shell which is released under the Creative Commons Attribution-Share-Alike License 3.0