Transformers: The Last Knight
Transformers: The Last Knight is a 2017 American science fiction action film based on the toy line of the same name created by Hasbro. It is the fifth installment of the live-action Transformers film series and a direct sequel to 2014's Transformers: Age of Extinction. Directed by Michael Bay, the film features Mark Wahlberg returning from Age of Extinction, along with Josh Duhamel and John Turturro reprising their roles from the first three films, with Anthony Hopkins joining the cast.
Humans and Transformers are at war, Optimus Prime is gone. The key to saving our future lies buried in the secrets of the past, in the hidden history of Transformers on Earth.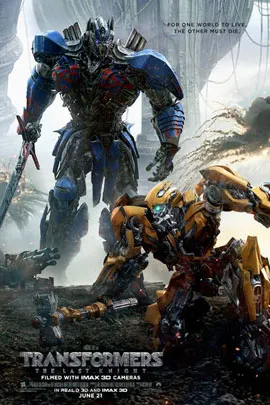 Report Broken Link
This entry uses material from the Wikipedia article about Transformers: The Last Knight which is released under the Creative Commons Attribution-Share-Alike License 3.0