Star Wars: Rogue One
Rogue One follows a group of rebels on a mission to steal the plans for the Death Star, the Galactic Empire's super weapon, just before the events of A New Hope.
Former scientist Galen Erso lives on a farm with his wife and young daughter, Jyn. His peaceful existence comes crashing down when the evil Orson Krennic takes him away from his beloved family. Many years later, Galen becomes the Empire's lead engineer for the most powerful weapon in the galaxy, the Death Star. Knowing that her father holds the key to its destruction, Jyn joins forces with a spy and other resistance fighters to steal the space station's plans for the Rebel Alliance.
One of the resistance fighters is K-2SO a droid. He is a CGI character voiced and performed through motion capture by Alan Tudyk. In the film, K-2SO is a KX-series security droid originally created by the Empire.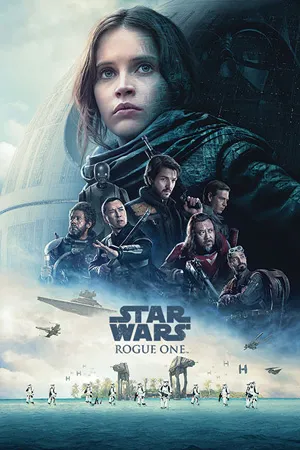 1. CGI - Computer-generated imagery (CGI) is the application of computer graphics to create or contribute to images in art, printed media, video games, films, television programs, shorts, commercials, videos, and simulators.
Report Broken Link
This entry uses material from the Wikipedia article about Star Wars: Rogue One which is released under the Creative Commons Attribution-Share-Alike License 3.0