Talbot, The Chatbot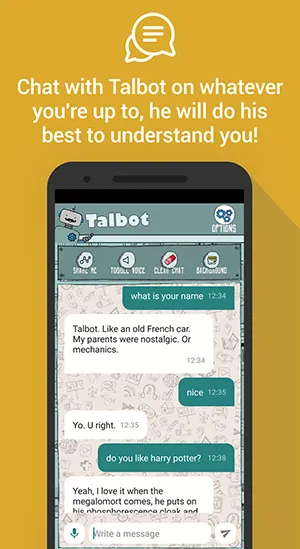 Talbot is a free and funny chatbot, you can use it if you are bored and no friends are available to chat: he will answer you anytime and anywhere!

If you are shy, if you need some advice or just to let off steam, don't worry, Talbot is here for you: use him to chat, his humour will amaze you and will surely amuse you!
You can even ask him questions directly with your voice, thanks to the microphone button.
Understands Italian, Portuguese, English and Spanish.
Report Broken Link